Leveraging OpenStax in the Classroom: Faculty Panel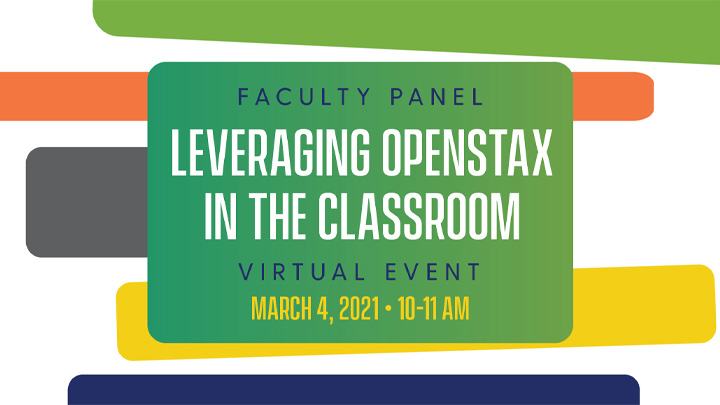 This event has ended.
University of Delaware Library, Museums and Press
About this Event
Are you interested in learning how open educational resources could fit into your course? Eric Greska, assistant professor of kinesiology and applied physiology, and Alenka Hlousek-Radojcic, assistant professor of biological sciences, have hands-on experience. Join them to discuss the process, challenges and benefits of adopting open textbooks produced by OpenStax into their courses.
During this virtual discussion, you will also learn how you can work with librarians to explore open and affordable materials for your own courses.
This event is open to those who teach at the University of Delaware.
Registration is required. Once registered, you will receive an email with details on how to join the workshop via Zoom.

If you're interested in learning more about open educational resources and how you can incorporate them into your courses, check out the additional workshops and faculty panels happening during Open Education Week (March 1-5).