Basics of Data Visualization with Q&A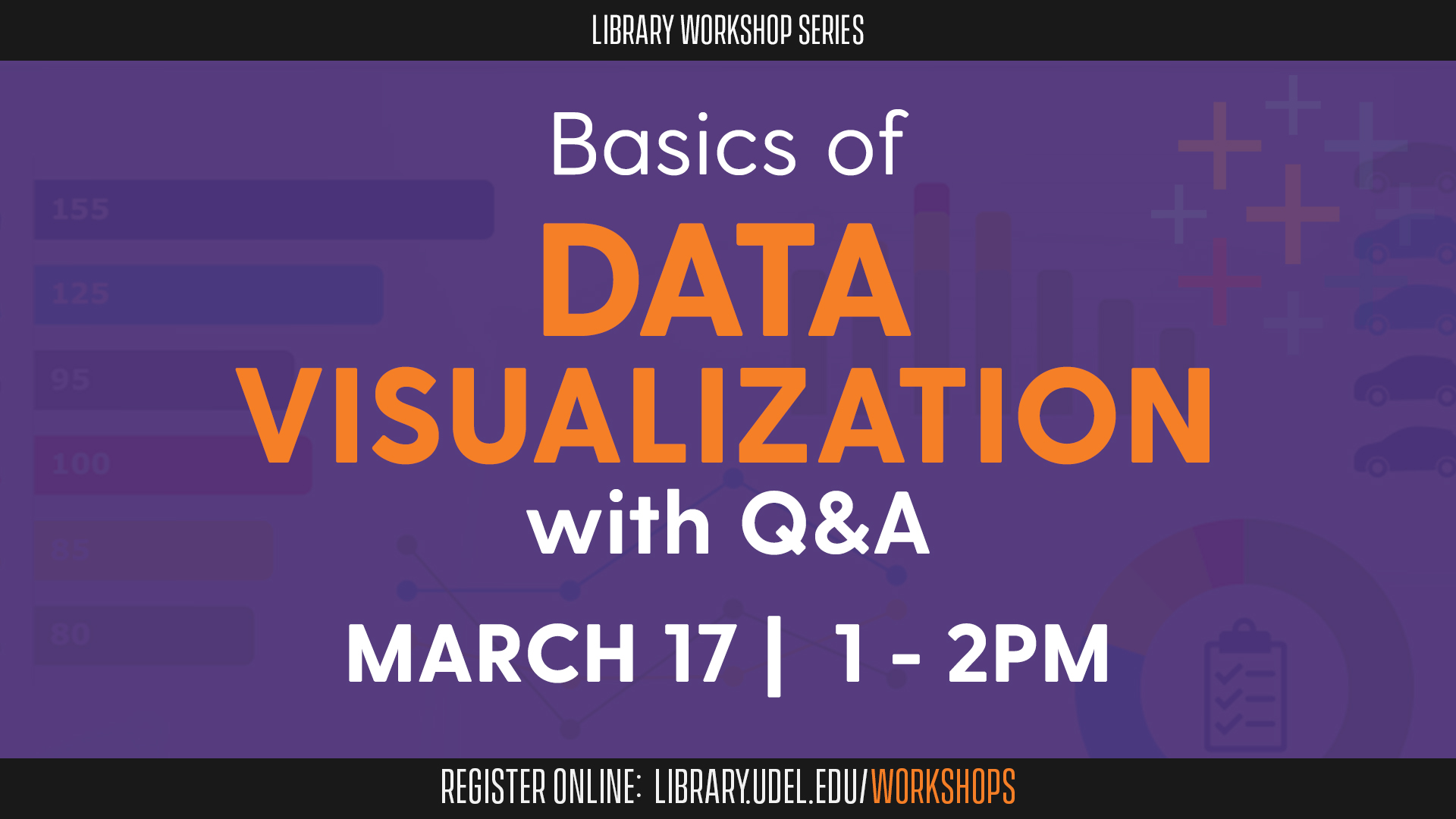 This event has ended.
University of Delaware Library, Museums and Press
About this Event
Are you looking for a way to visualize your research and tell a story with your data?
During this virtual workshop, discover what makes effective data visualizations, how to interpret them, and why they are effective at communicating information about complex datasets.
Whether you want to know more about specific platforms or how this method might work for your own research, you'll have the opportunity to ask Digital Scholarship Librarian Kayla Abner all of your data visualization questions.
This workshop is open to the public. Researchers in data-heavy fields, like social and physical sciences, are encouraged to attend.
Registration is required. Once registered, you will receive an email with details on how to join the workshop via Zoom.