Making a Website with Google Sites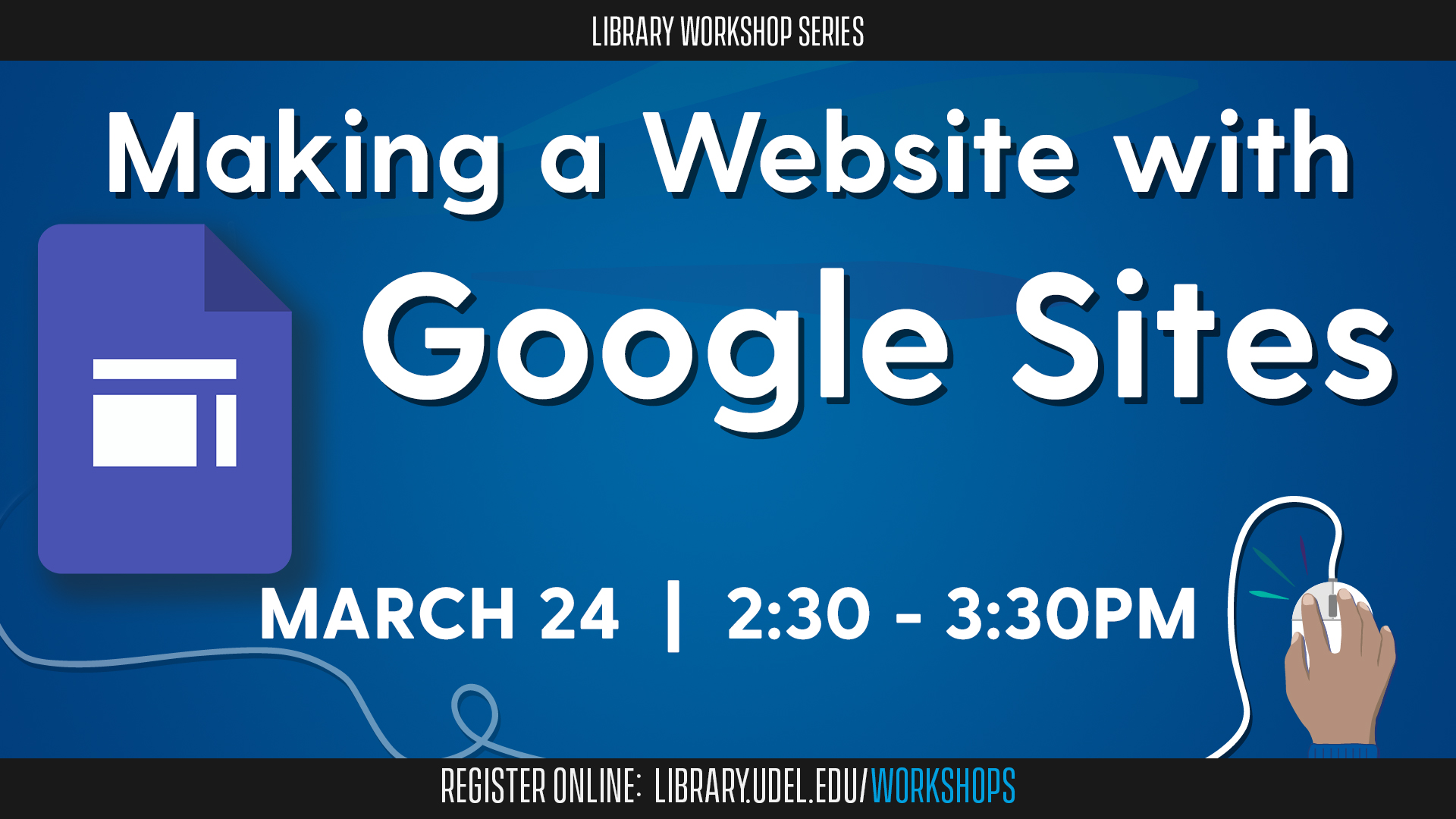 This event has ended.
University of Delaware Library, Museums and Press
About this Event
Whether you want to establish your presence online or share your work in new and broader ways, creating your own website is a good option to consider.
During this virtual workshop, discover the possibilities of Google Sites, a beginner-friendly website creation tool. As you learn how to create a free, easy-to-navigate website with the tool, you'll explore different ways to construct a narrative with a website. You'll also learn about basic web design principles and accessibility needs.
This workshop is open to the public. It will be led by Jess Barth, emerging multimedia technologies librarian.
Registration is required. Once registered, you will receive an email with details on how to join the workshop via Zoom.