Sharing Your Research Online: What Strategy Is Right For You?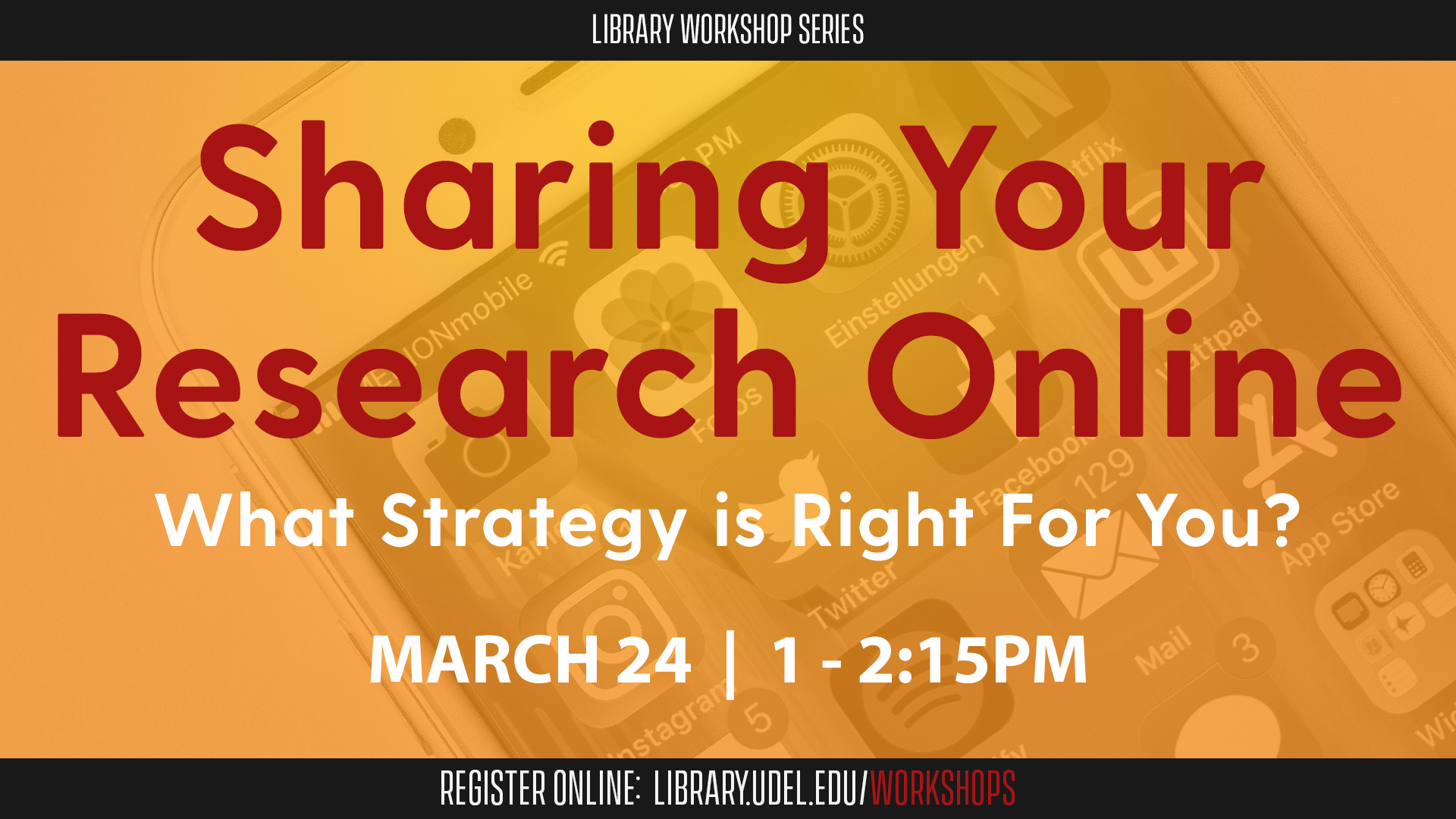 This event has ended.
University of Delaware Library, Museums and Press
About this Event
When it's time to share your research, it's important to know which strategy best supports your goals. With the right approach, you can boost your own research profile or make your work more accessible to public communities that may not have access to subscription databases.
During this virtual workshop, explore the differences between depositing your work in institutional repositories, like UDSpace, and websites, such as Academia.edu and ResearchGate. In doing this, you can determine which method is best for your specific needs.
You'll also learn how to use tools like Microsoft Academic and Google Scholar to see how your research is being cited by other scholars.
This workshop is open to the public. It will be led by Paige Morgan, digital publishing and copyright librarian, and William Simpson, institutional repository librarian and librarian for the physical sciences at the University of Delaware.
Registration is required. Once registered, you will receive an email with details on how to join the workshop via Zoom.