Getting Started with ArcGIS Pro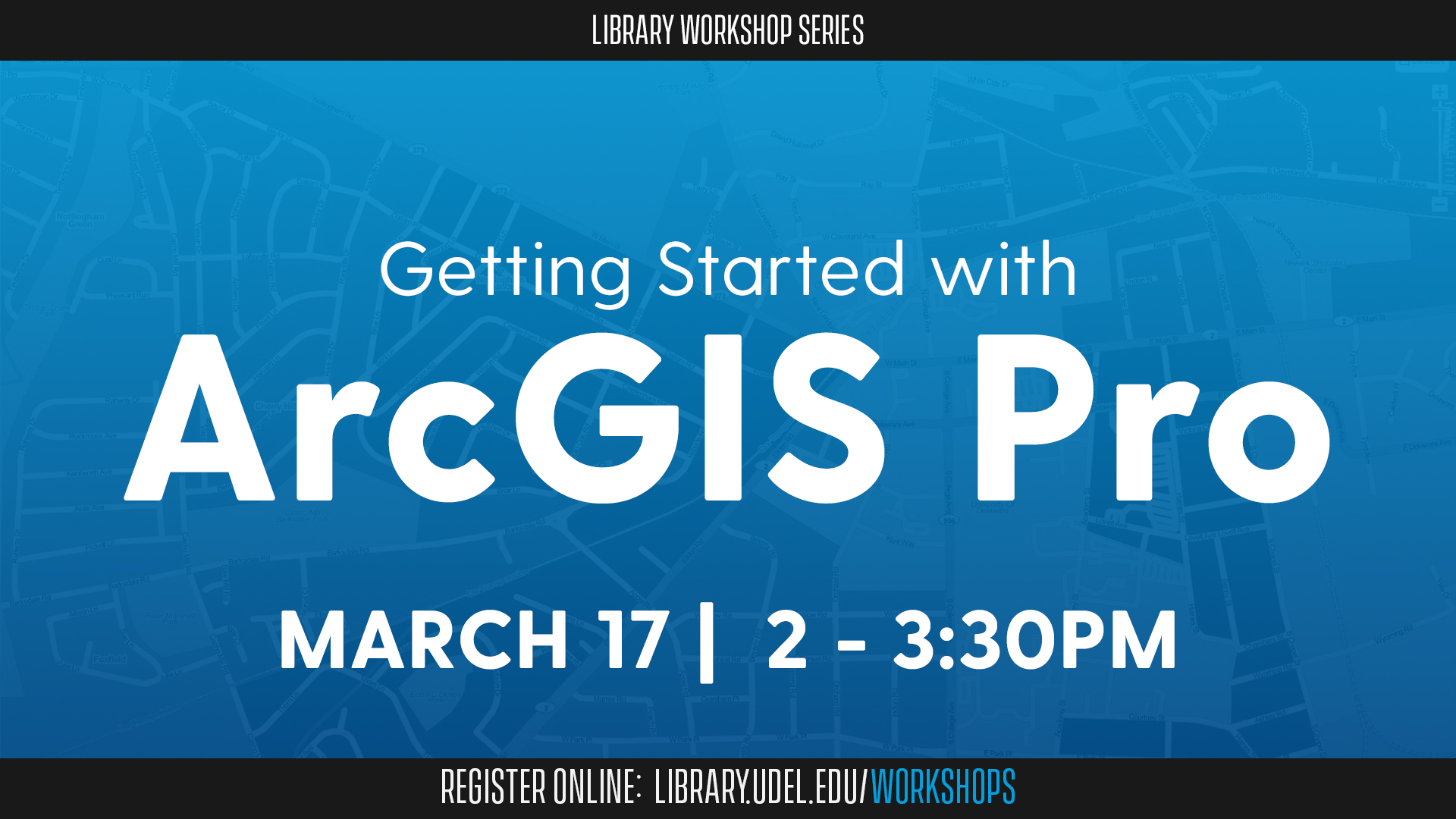 This event has ended.
University of Delaware Library, Museums and Press
About this Event
Meet the future platform of geographic information systems (GIS): ArcGIS Pro.
During this virtual workshop, you'll get familiar with GIS concepts as you practice using the ArcGIS Pro platform to search, analyze, edit and share maps and data with the assistance of instructors.
With this application, you can create 3D scenes to display, interact with and analyze your data in new ways—and you can convert two-dimensional maps to 3D scenes. You also can keep multiple maps, layouts, tables and charts in a single ArcGIS Pro project.
The workshop will be led by Olena Smith, lead geospatial information consultant for UD IT Research Cyberinfrastructure; Lilian Wang, GIS specialist and cartographer for the Delaware Geological Survey; and Kayla Abner, digital scholarship librarian. It is co-sponsored by UD IT Research Cyberinfrastructure, the Delaware Geological Survey and the Graduate College.
The workshop is open to UD students, faculty and staff.
Registration is required. Once registered, you will receive an email with details on how to join the workshop via Zoom.
If you are interested in this workshop, you may also be interested in the Getting Started with ArcGIS Online and Getting Started with ArcGIS StoryMaps workshops.