Basics of Research Data Management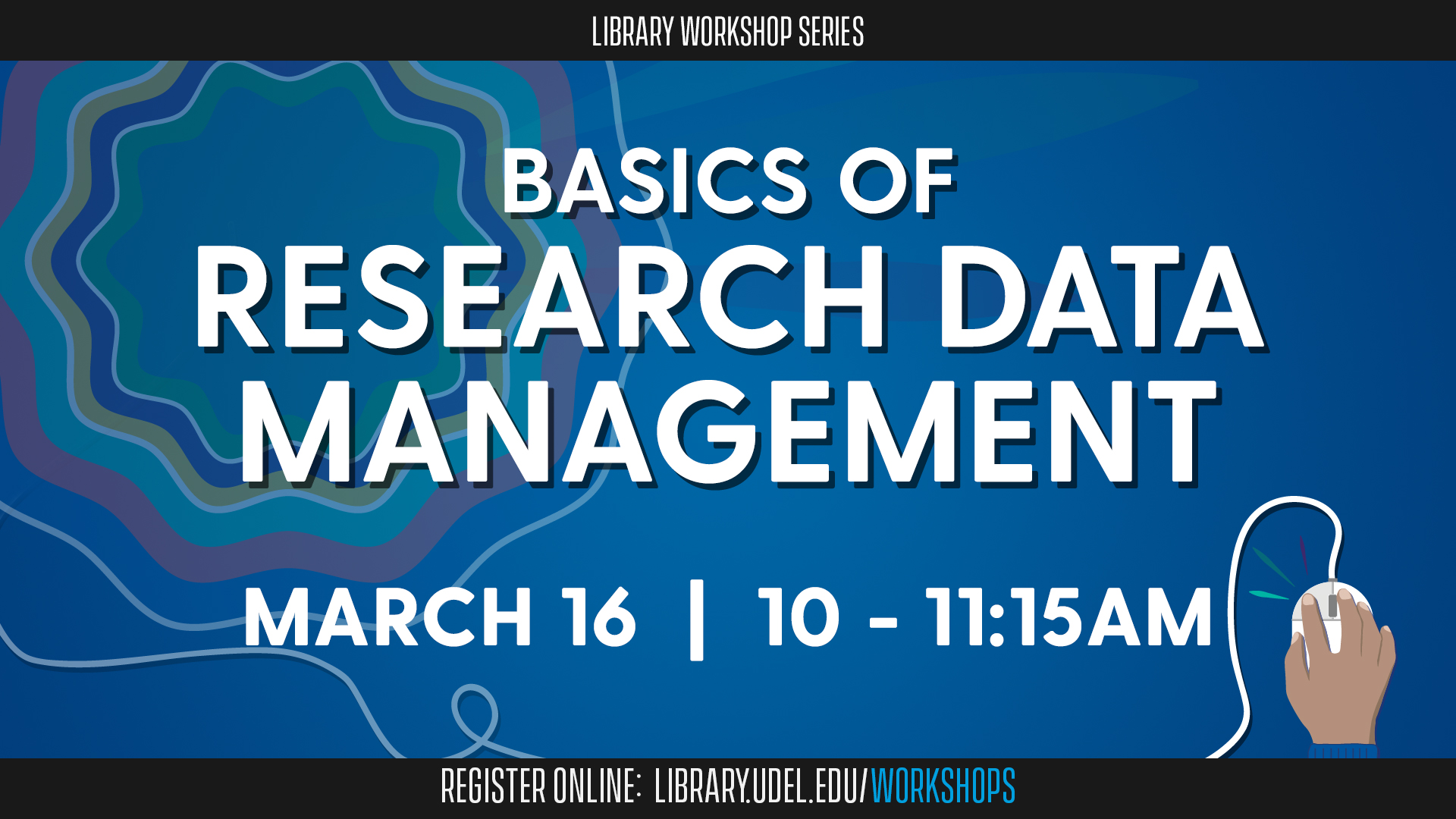 This event has ended.
University of Delaware Library, Museums and Press
About this Event
In the course of your research, you'll face questions on how best to organize, store, preserve and share the data you collect and use.
During this virtual workshop, explore the basic concepts surrounding research data management. You'll learn how to manage your data throughout the research life cycle, establish file naming conventions, document workflows, and select long- and short-term data storage solutions. You'll also explore the current requirements and issues around rigor and reproducibility of your data.
This workshop is open to UD students, faculty and staff. It will be led by Sarah E. Katz, health science librarian, and Sabine Lanteri, science liaison librarian.
Registration is required. Once registered, you will receive an email with details on how to join the workshop via Zoom.
If you can't make this workshop, it will also be offered on March 31. You may also be interested in the Beyond the Basics: Writing a Data Management Plan workshop on March 18 or April 2.