Getting Started with ArcGIS StoryMaps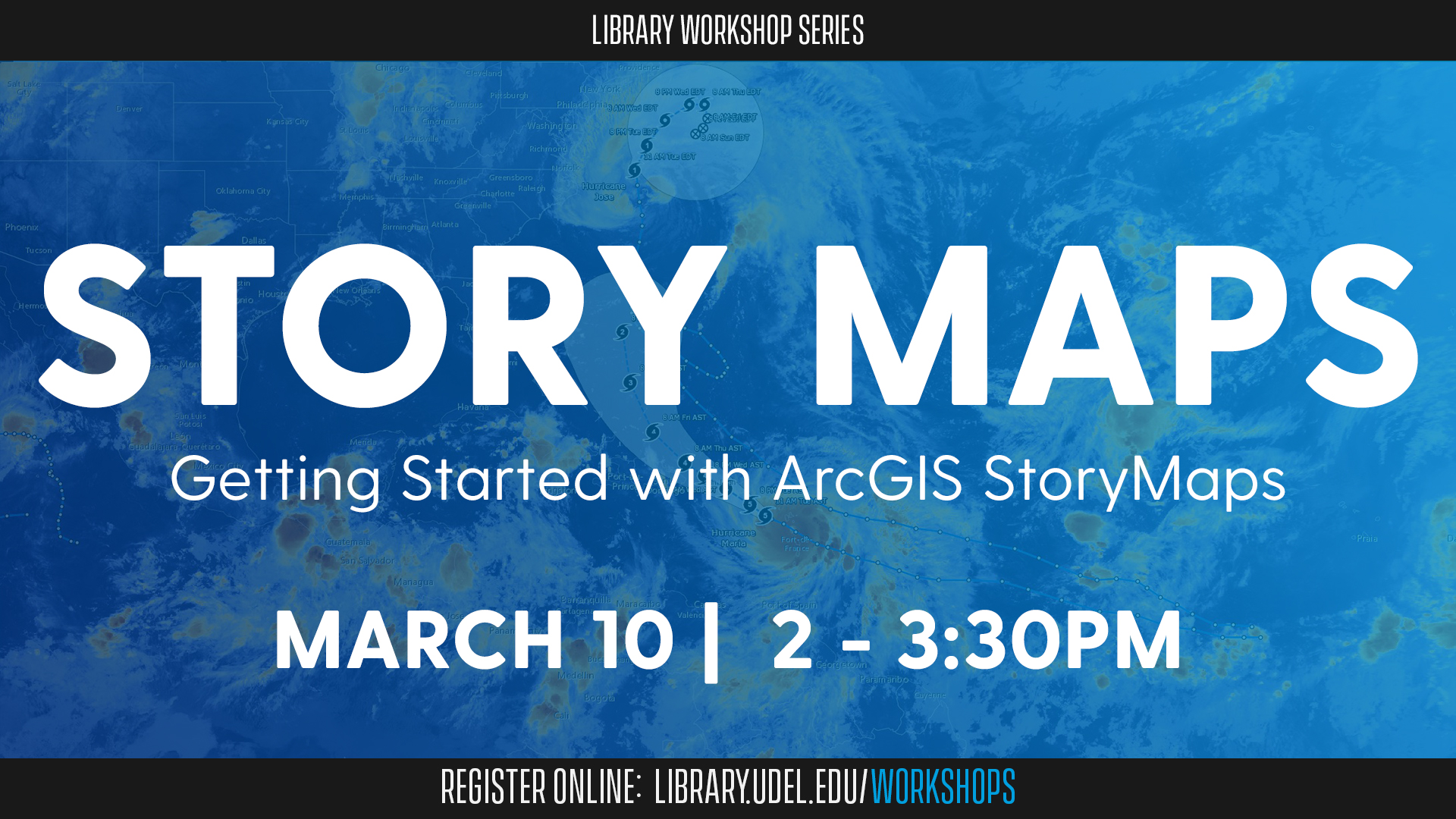 This event has ended.
University of Delaware Library, Museums and Press
About this Event
Your research tells a story. By using geographic information systems (GIS) to help map and analyze your spatial data, you provide a framework for your research story. Learn how to use ArcGIS StoryMaps, a web-mapping application, to help fill in the details.
During this virtual workshop, discover how to present data and selected multimedia in a user-friendly geographical context. You will learn how to create inspiring stories by combining interactive maps, text, images and other multimedia content.
The workshop will be led by Lillian Wang, GIS specialist and cartographer for the Delaware Geological Survey; Andrea Wedo, GIS professional at Jacobs; Olena Smith, lead geospatial information consultant for UD IT Research Cyberinfrastructure; and Kayla Abner, digital scholarship librarian. It is co-sponsored by UD IT Research Cyberinfrastructure, the Delaware Geological Survey and the Graduate College.
The workshop is open to UD students, faculty and staff. Researchers with an interest in tying multimedia content to specific physical locations are encouraged to attend.
Registration is required. Once registered, you will receive an email with details on how to join the workshop via Zoom.
If you are interested in this workshop, you may also be interested in the Getting Started with ArcGIS Online and Getting Started with ArcGIS Pro workshops.