Data Carpentry: Cleaning Data with OpenRefine for Social Scientists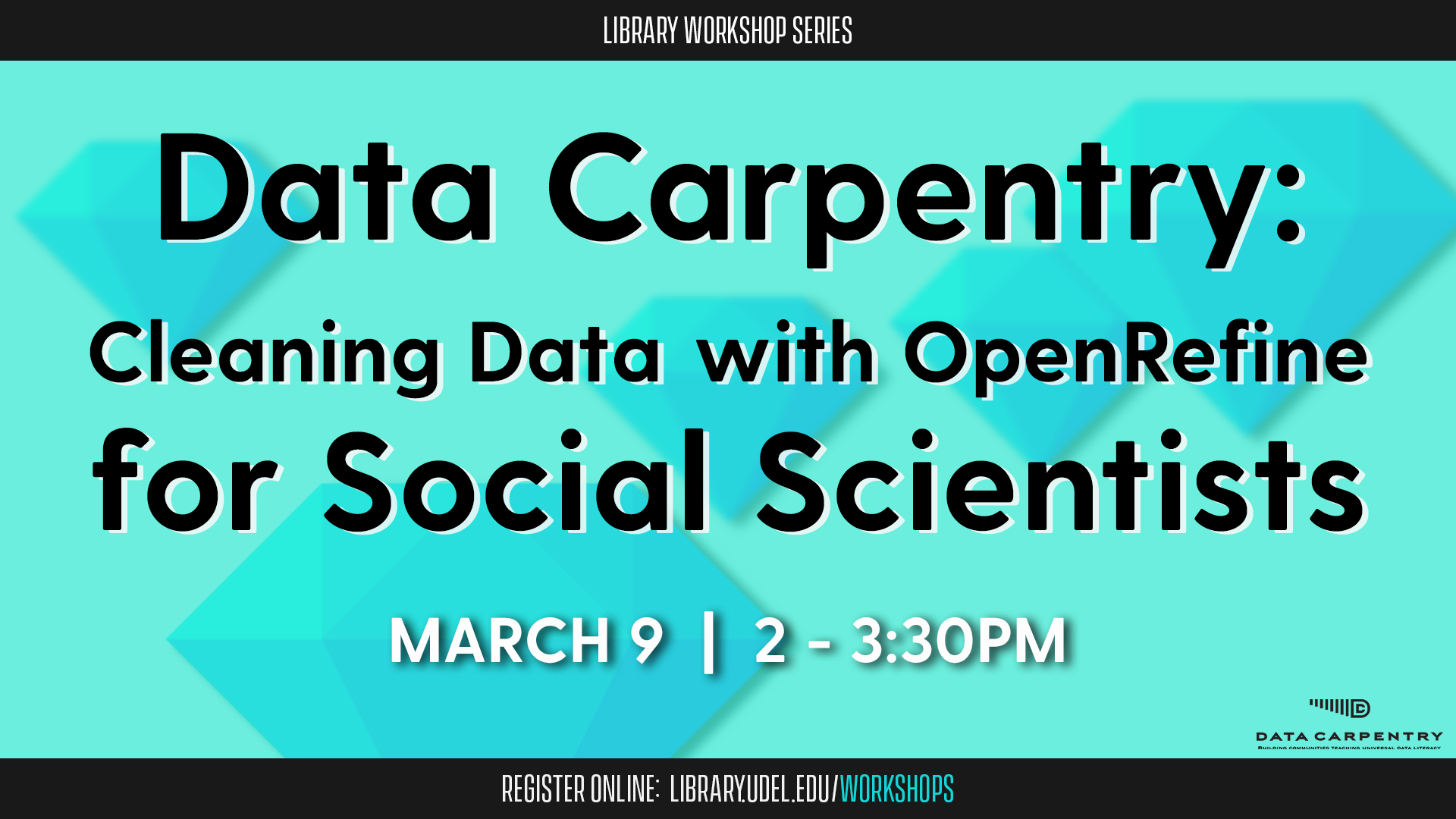 This event has ended.
University of Delaware Library, Museums and Press
About this Event
Do you have a research dataset in need of review and cleaning? OpenRefine, an open source desktop application for data cleanup and transformation, can help you explore textual, numeric and temporal data. It can also help detect and correct potential entry errors.
During this virtual workshop, discover effective practices for collaborating with other researchers while working with datasets, and learn how to move data in and out of OpenRefine. You'll also learn strategies for using the application to explore datasets as a precursor to doing analytical work.
This workshop is open to the public. It will be led by Paige Morgan, digital publishing and copyright librarian, and Michael Stewart, metadata librarian.
This workshop is part of the Data Carpentry workshop series, an internationally developed curriculum that helps individuals with little or no prior computational experience develop data science skills. Attendees are encouraged to download and install OpenRefine in advance of the workshop.
Registration is required. Once registered, you will receive an email with details on how to join the workshop via Zoom.