Using Zotero to Manage Citations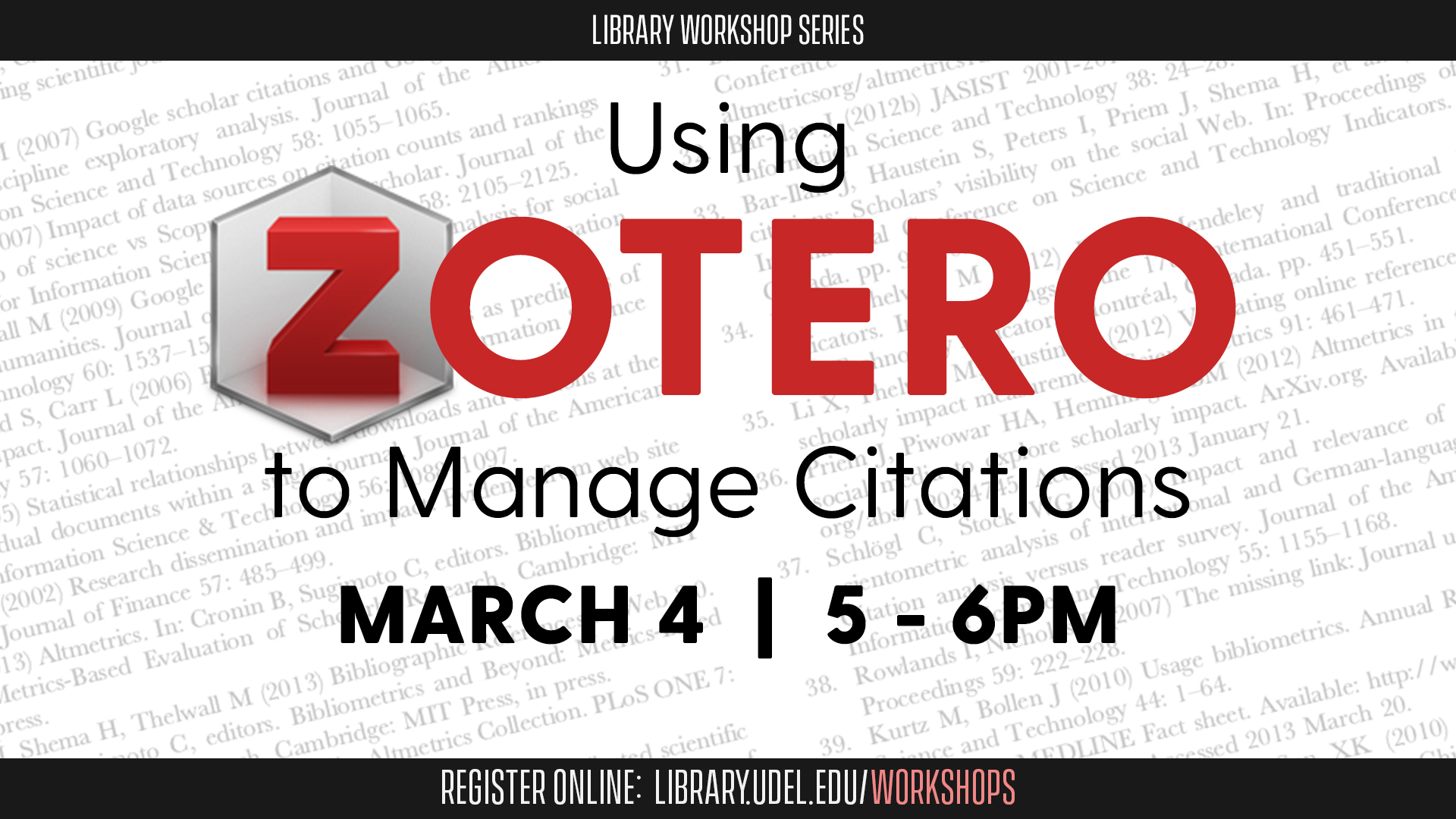 This event has ended.
University of Delaware Library, Museums and Press
About this Event
Researchers, meet your new best friend, Zotero. The powerful, free citation manager saves citations with a single click and creates bibliographies with ease.
During this virtual workshop, discover how to simplify the work of managing references. You will learn how to install Zotero, customize your preferences, add and organize references, and create bibliographies and in-text citations. If you would benefit from knowing how to convert references from one style to another for your research projects, this workshop is for you.
This workshop is open to UD students, faculty and staff. It is co-sponsored by the Graduate College, and will be led by Aimee Gee, English and American literature librarian.
Registration is required. Once registered, you will receive an email with details on how to join the workshop via Zoom. Those registered to attend will also receive instructions on how to download the Zotero app and create an account in advance of the workshop.
If you're interested in learning more about citation management tools, you may also be interested in the RefWorks Citation Manager: Demonstration and Discussion and the Save Time with EndNote Online for the Sciences workshops.