Free Alternatives to Popular Multimedia Software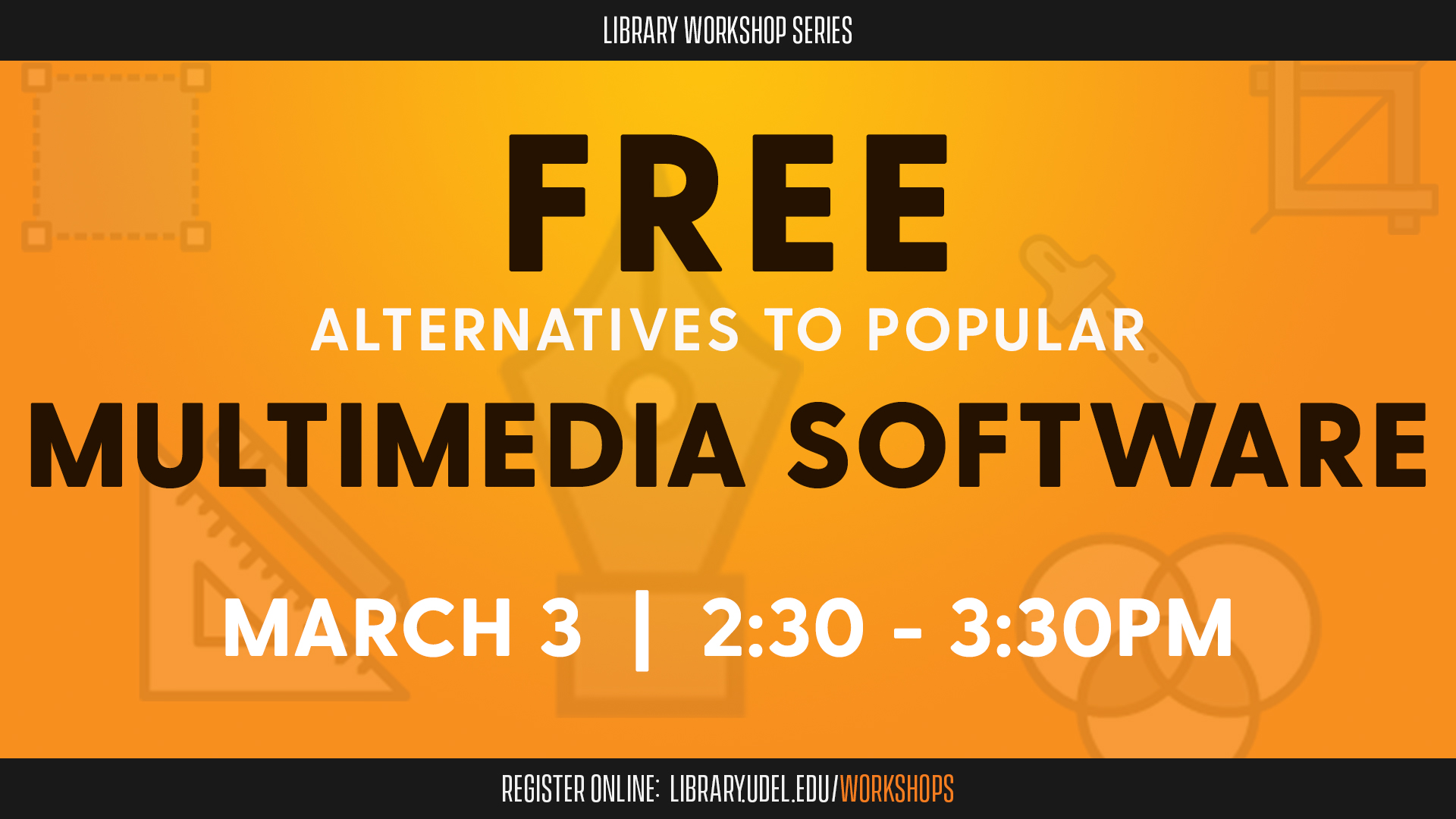 This event has ended.
University of Delaware Library, Museums and Press
About this Event
When inspiration strikes, you want to have the right tools to bring your idea to life. For multimedia projects, the right software is essential. The cost of subscriptions for popular industry standard multimedia editing software can be pricy, especially on a student budget, but those aren't your only options.
During this virtual workshop, discover a variety of free and open source software for audio editing, video editing, image manipulation and the creation of vector graphics. You'll learn where you can find support and training for using these software programs, and you'll walk away with an understanding of how to know which software is right for your project's needs.
This workshop is open to the public. It will be led by Easten Cueva, technology support specialist, and Jess Barth, emerging multimedia technologies librarian. Students working on multimedia projects and faculty assigning multimedia projects are encouraged to attend.
Registration is required. Once registered, you will receive an email with details on how to join the workshop via Zoom.

If you're interested in learning more about open educational resources and how you can incorporate them into your courses, check out the additional workshops and faculty panels happening during Open Education Week (March 1-5).