Getting Started with ArcGIS Online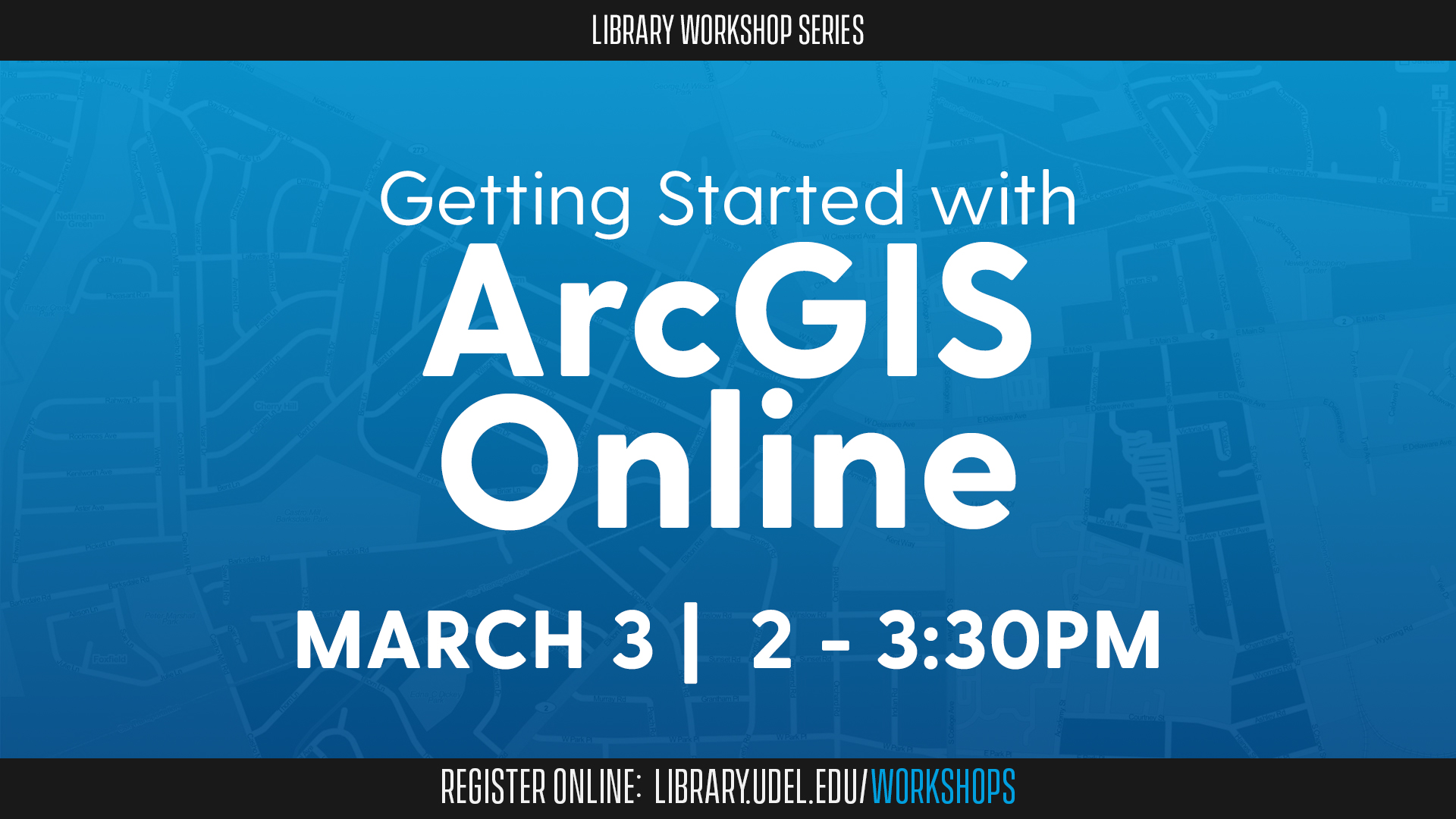 This event has ended.
University of Delaware Library, Museums and Press
About this Event
A geographic information system (GIS) is a powerful tool for mapping and analyzing spatial data. Discover how GIS can support your research, and how the ArcGIS Online platform—a robust, user-friendly, web-based mapping tool—can help explain and analyze your data.
During this virtual workshop, you'll have the opportunity to practice using the ArcGIS Online platform with the assistance of instructors. Together, you'll explore how to add data to an online map, learn how cartographic principles apply to clear and fair data representation, and delve into the key concept of data layers.
The workshop will be led by Lillian Wang, GIS specialist and cartographer for the Delaware Geological Survey; Olena Smith, lead geospatial information consultant for UD IT Research Cyberinfrastructure; and Kayla Abner, digital scholarship librarian. It is co-sponsored by UD IT Research Cyberinfrastructure, the Delaware Geological Survey and the Graduate College.
The workshop is open to UD students, faculty and staff.
Registration is required. Once registered, you will receive an email with details on how to join the workshop via Zoom.
If you are interested in this workshop, you may also be interested in the Getting Started with ArcGIS StoryMaps and Getting Started with ArcGIS Pro workshops.