Can I Use That in the Classroom? OER, Copyright and Fair Use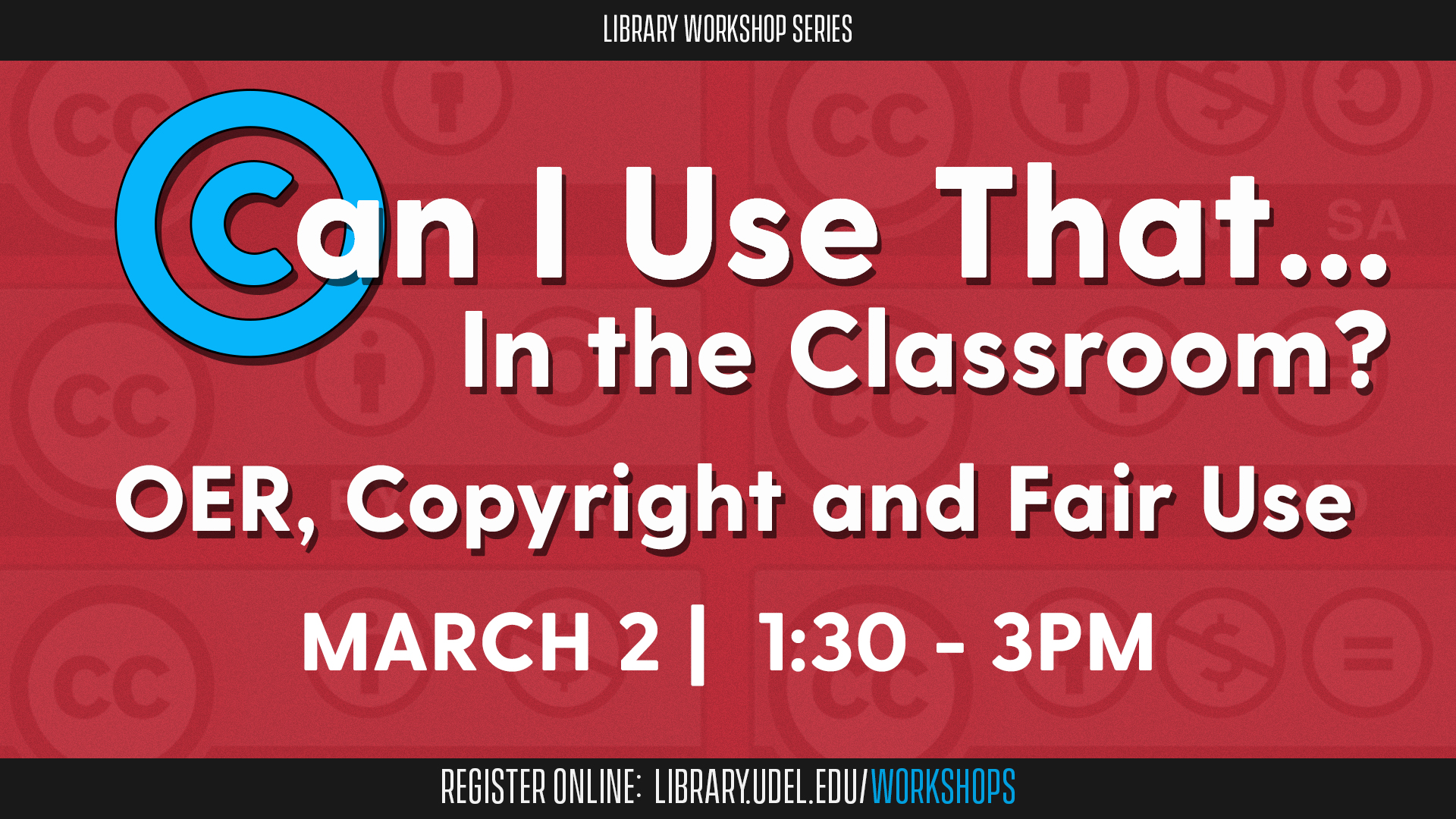 This event has ended.
University of Delaware Library, Museums and Press
About this Event
Are you an instructor who is interested in developing courses that use open educational resources (OER)?
During this virtual workshop, discover how the public domain works and how to analyze the copyright status of material you want to include into your course. You'll learn how to conduct a fair use analysis for material you'd like to use and where to find OER content for your classes. You'll also explore how copyright has changed over time and what that means for your rights as you incorporate OER into your courses.
This workshop is open to the public. It will be led by Paige Morgan, digital publishing and copyright librarian.
Registration is required. Once registered, you will receive an email with details on how to join the workshop via Zoom.

If you're interested in learning more about open educational resources and how you can incorporate them into your courses, check out the additional workshops and faculty panels happening during Open Education Week (March 1-5).