Finding and Using Open Creative Content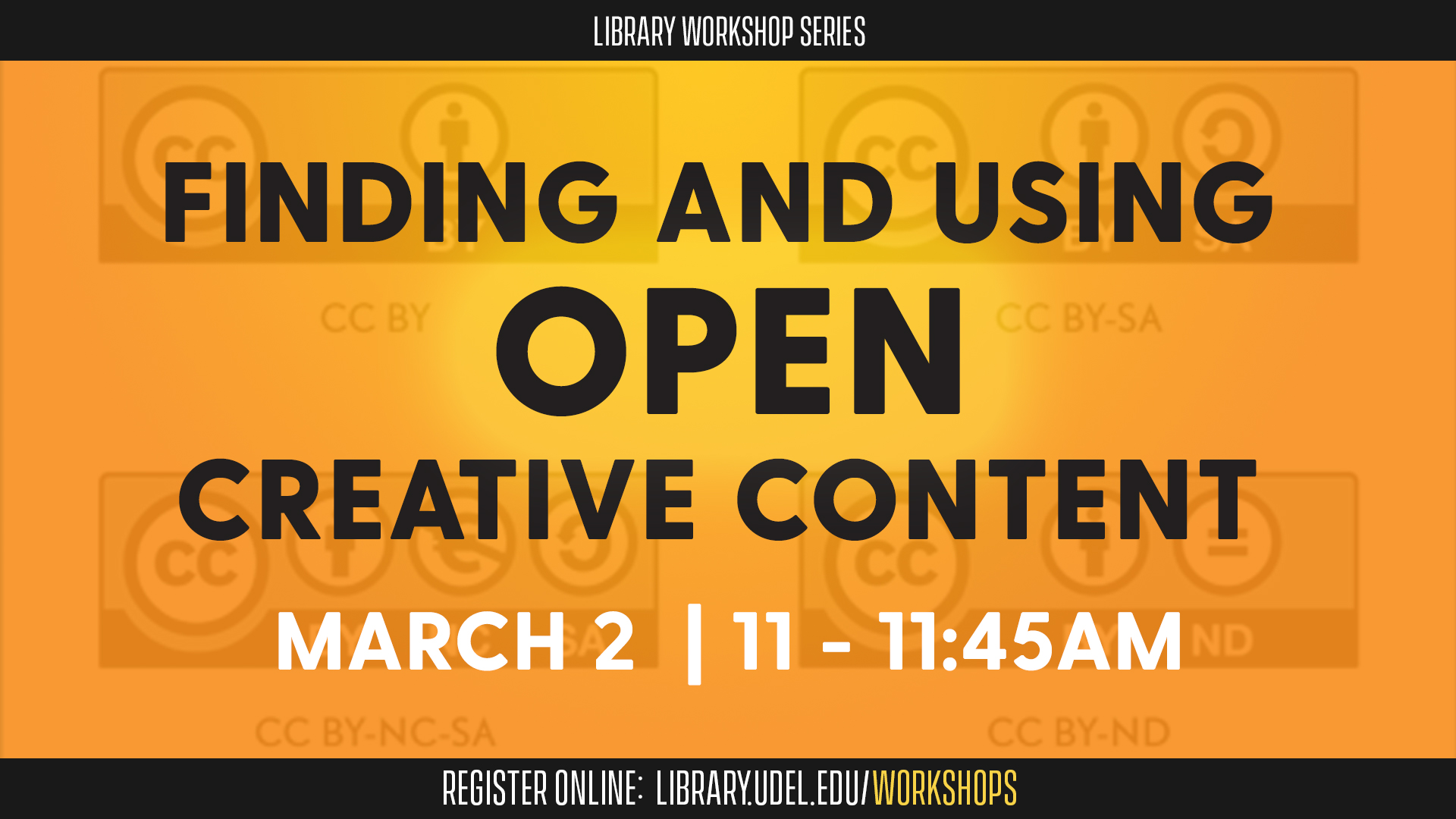 This event has ended.
University of Delaware Library, Museums and Press
About this Event
Images, videos and music can often enhance academic and personal projects, but it's important to make sure we have permission to use content when others create it.
During this virtual workshop, discover how to find creative content that fits your project and how you want to use it. You'll learn how to search for relevant content, identify license conditions and provide attribution for different types of open creative content, including Creative Commons.
This workshop is open to the public. It will be led by Amanda McCollom, multimedia literacy librarian. Faculty who want to enhance their teaching materials and students who want to include creative content in their multimedia projects are encouraged to attend.
Registration is required. Once registered, you will receive an email with details on how to join the workshop via Zoom.
If you're interested in learning more about open educational resources and how you can incorporate them into your courses, check out the additional workshops and faculty panels happening during Open Education Week (March 1-5).