Open and Affordable Resources: A Hands-on Introduction for Faculty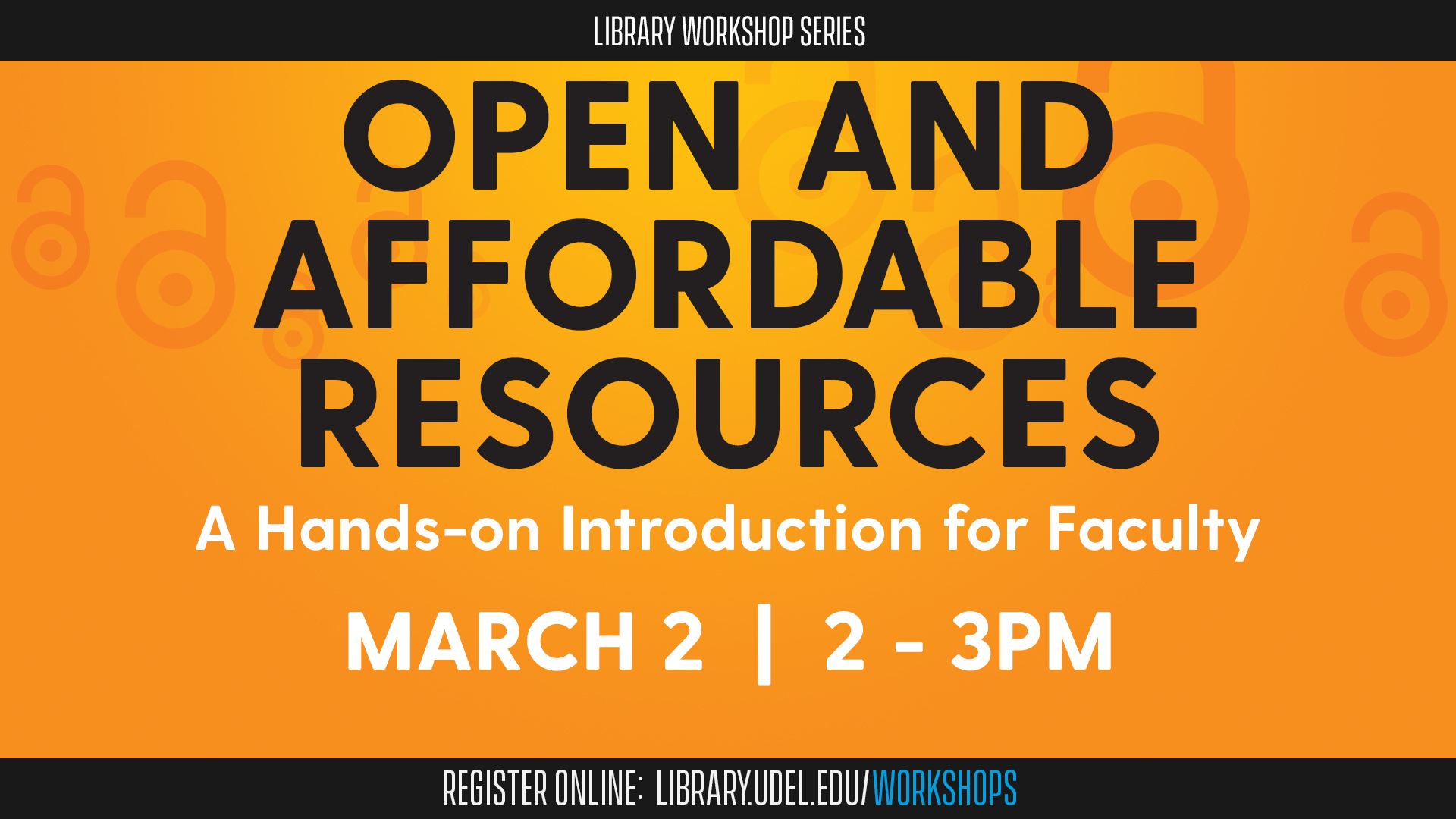 This event has ended.
University of Delaware Library, Museums and Press
About this Event
With the rising cost of textbooks and access codes, the use of open educational resources (OER) can significantly increase student learning and success.

During this virtual workshop, faculty will explore OER repositories of peer-reviewed course materials and learn simple strategies for incorporating them into their classes. Whether you have explored the open access movement before or are just starting out, this interactive workshop gives you practical tools and experience to reduce the cost of your course materials with these customizable, affordable resources.
This workshop is open to those who teach at the University. It is co-sponsored by Faculty Commons, and will be led by Meg Grotti, assistant head of instructional services. Those who are redesigning a course or will be doing so in the near future are encouraged to attend.
Registration is required. Once registered, you will receive an email with details on how to join the workshop via Zoom.

If you're interested in learning more about open educational resources and how you can incorporate them into your courses, check out the additional workshops and faculty panels happening during Open Education Week (March 1-5).
---