CANCELLED - Moving Toward the Vote: British Women and Activism, 1850-1920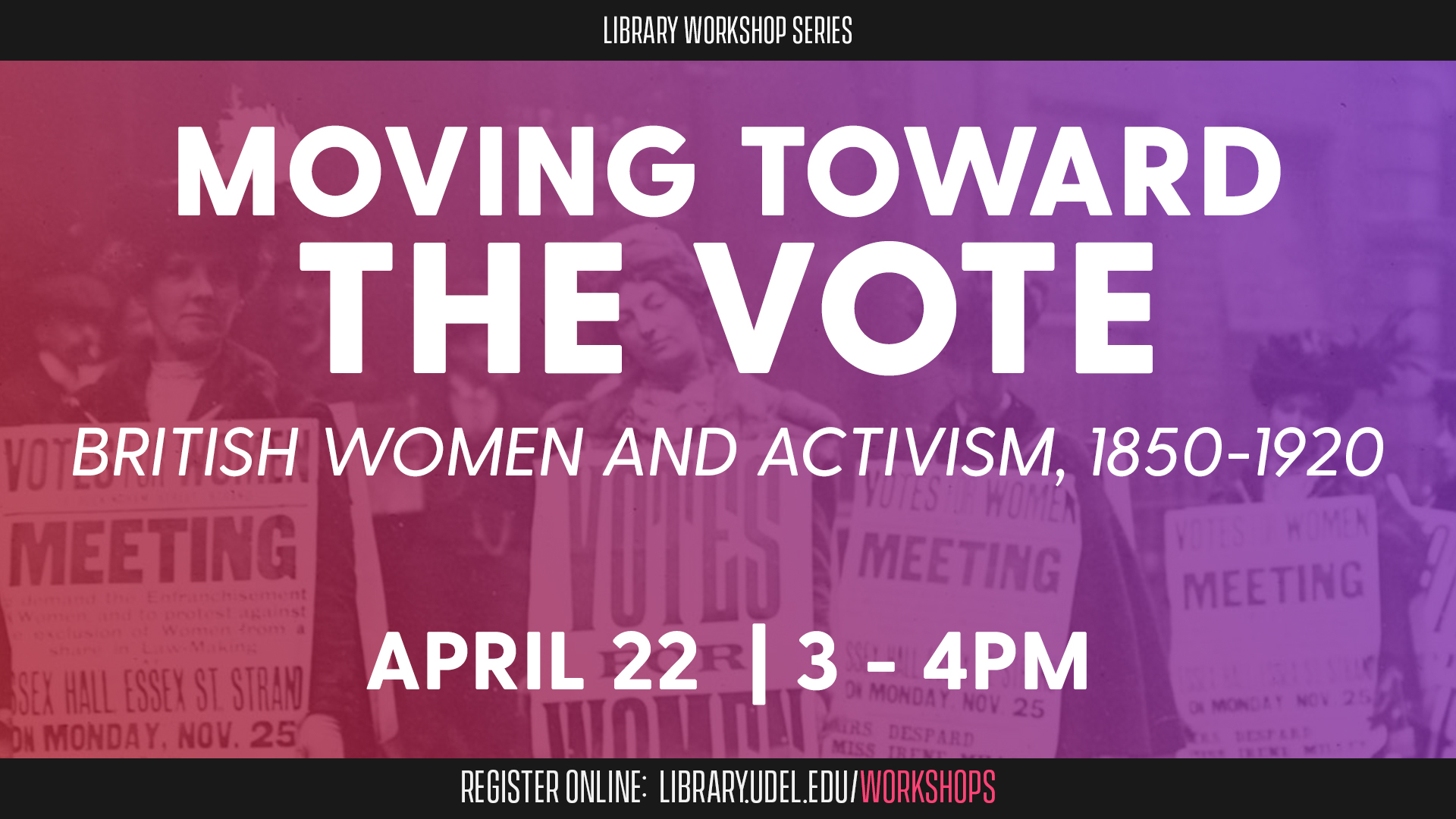 This event has ended.
University of Delaware Library, Museums and Press
About this Event
THIS WORKSHOP HAS BEEN CANCELLED
Many British women activists emerged from the worlds of literature and theater during the late 19th and early 20th centuries.
During this workshop, explore the relationship between feminist activism and the arts in Britain through photographs, manuscripts, books, periodicals and more from the Mark Samuels Lasner Collection. Discover the political possibilities of art as you delve into the artistic and creative impulses activism has unleashed in the past and continues to inspire today.
Danielle Canter, research assistant for the Mark Samuels Lasner Collection and Ph.D. candidate in the Department of Art History, and Margaret Stetz, Mae and Robert Carter Professor of Women's Studies and professor of humanities, will lead this workshop.
The workshop is open to the public. Registration is required as seating is limited.
This workshop is related to Votes for Delaware Women: A Centennial Exhibition, currently on view in the Special Collections Gallery in Morris Library. It also contributes to OUR VOTE, a three-semester teaching initiative for the UD community focused on the power of suffrage.