CANCELLED - Getting Started with Data Visualization in Tableau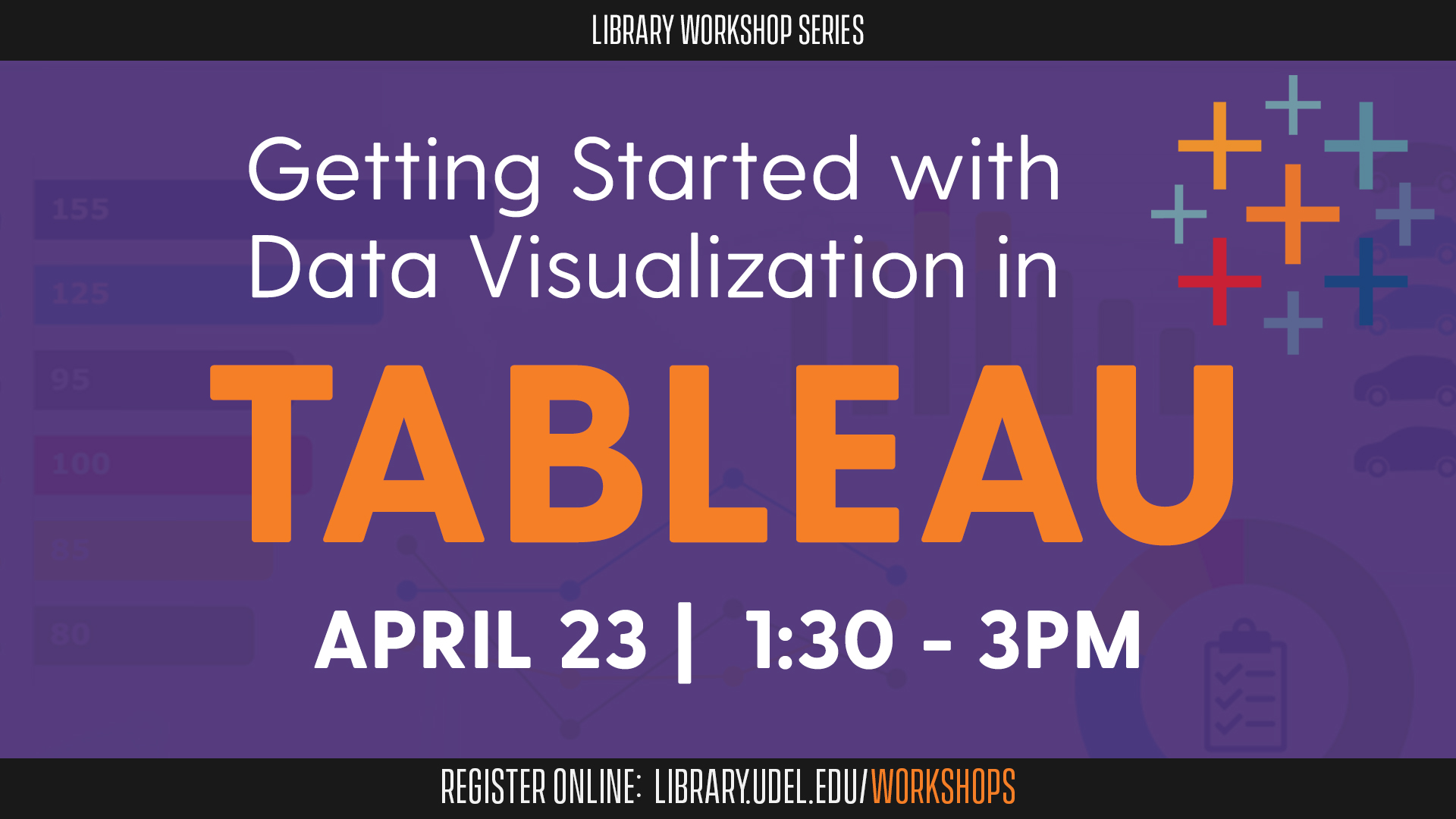 This event has ended.
University of Delaware Library, Museums and Press
About this Event
THIS WORKSHOP HAS BEEN CANCELLED
Are you looking for a way to visualize your research and tell a story with your data? Explore how Tableau, a versatile and accessible data visualization platform, can help you communicate and better understand your qualitative or quantitative data.
During the workshop, explore the basic concepts of data visualization—design, software selection and the principles of data—and how to prepare and load your data into Tableau. You will learn how to create visualizations, dashboards and stories using Tableau.
Digital Scholarship Librarians Kayla Abner and Alex Galarza will lead this workshop.
This workshop is open to UD students, faculty and staff. Registration is required as seating is limited.