CANCELLED - After Effects: Create Animated GIFs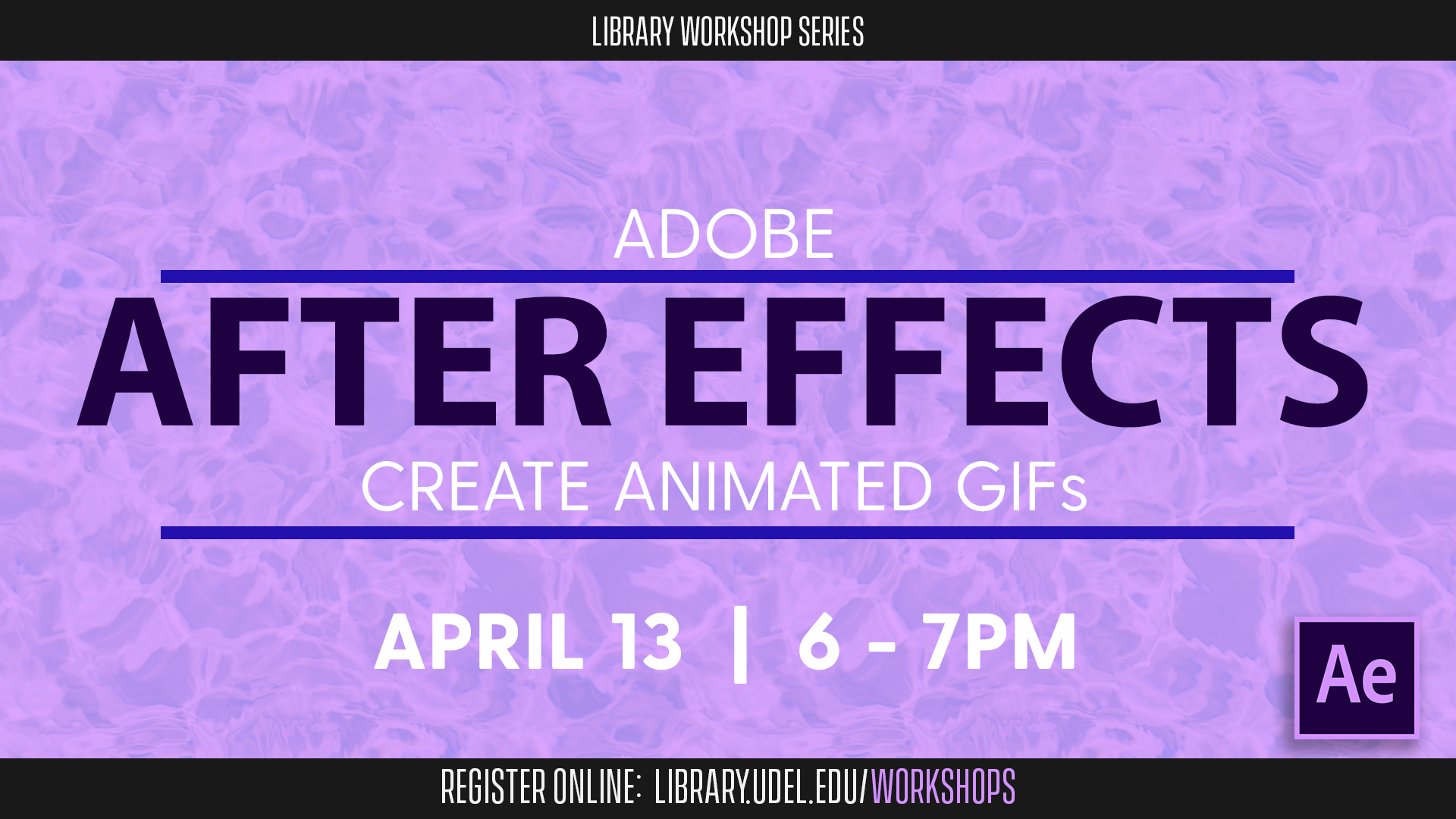 This event has ended.
University of Delaware Library, Museums and Press
About this Event
THIS WORKSHOP HAS BEEN CANCELLED
If GIPHY and Tenor don't have the GIF you're looking for, why not create your own? With Adobe After Effects, you can create simple text animations and title sequences that can be turned into GIFs.
In this workshop, explore how to create a GIF as you learn animation fundamentals. While After Effects can seem like one of the more complicated programs in the Adobe Creative Suite, the workshop will demystify the basic principles used in After Effects and show how they can be used to create motion graphics. With this foundation, you will feel prepared to continue exploring the software on your own.
You will also discover how Adobe programs, such as After Effects, Photoshop and Media Encoder, can be used together.
Kelsy Frank, technology support specialist, will lead this workshop.
The workshop is open to UD students, faculty and staff. Registration is required as seating is limited.