CANCELLED - Adobe Illustrator for Beginners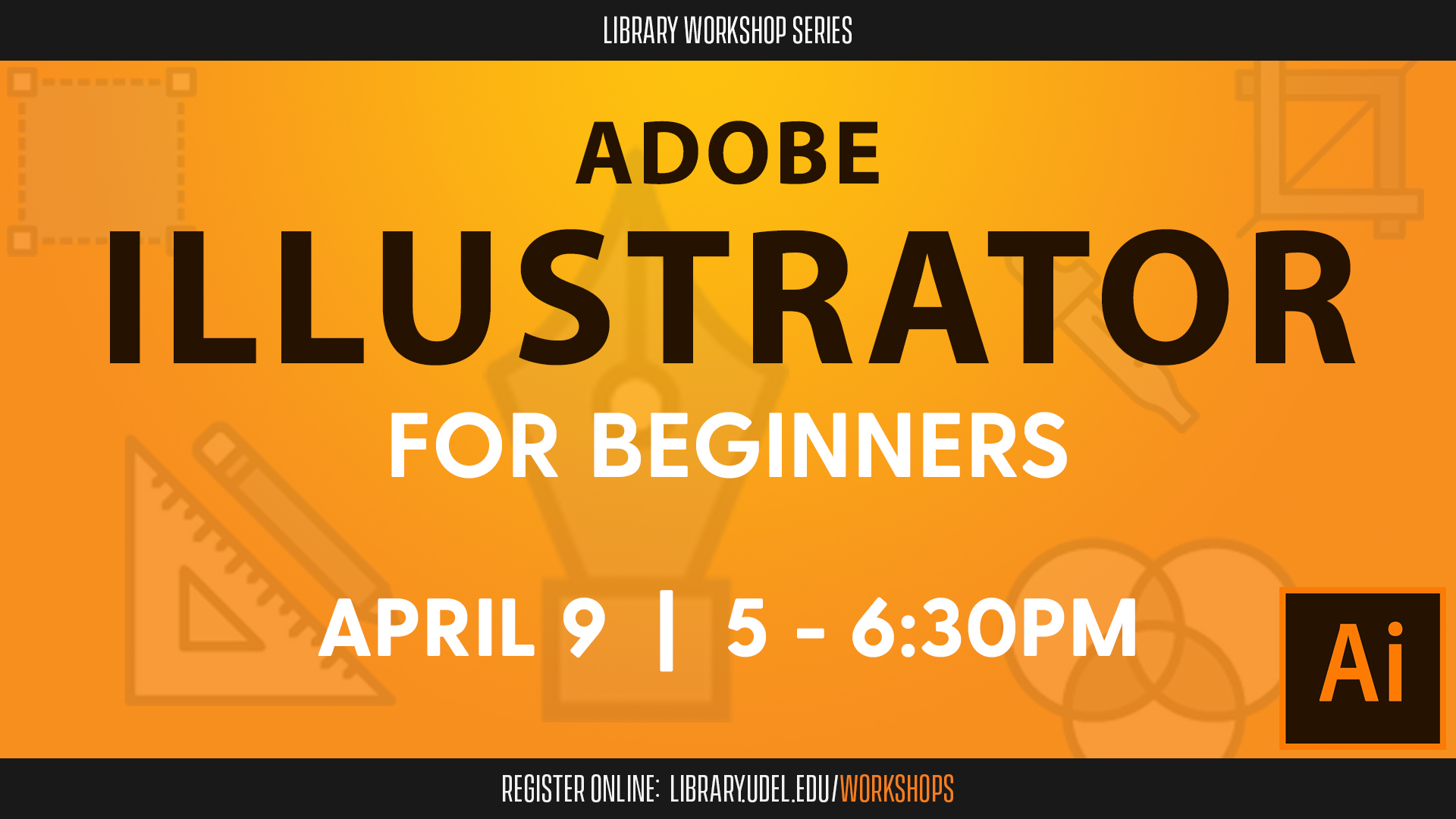 This event has ended.
University of Delaware Library, Museums and Press
About this Event
THIS WORKSHOP HAS BEEN CANCELLED
Whether you want to design a poster, create a logo or take own illustrations to the next level, Adobe Illustrator can help.
During this workshop, learn how to create and manipulate vector artwork and how to use those graphics to create professional digital media. Using Illustrator, you can easily create visually interesting elements that can enhance your projects or research.
Illustrator can be simpler to use than Adobe Photoshop, making it a good option for those looking to dive into graphic design.
Jessica Barth, emerging multimedia technologies librarian, will lead this workshop.
This workshop is open to UD students, staff and faculty. It is designed for beginners. Registration is required as seating is limited.