CANCELLED - Literature Reviews for the Sciences: A Systematic Approach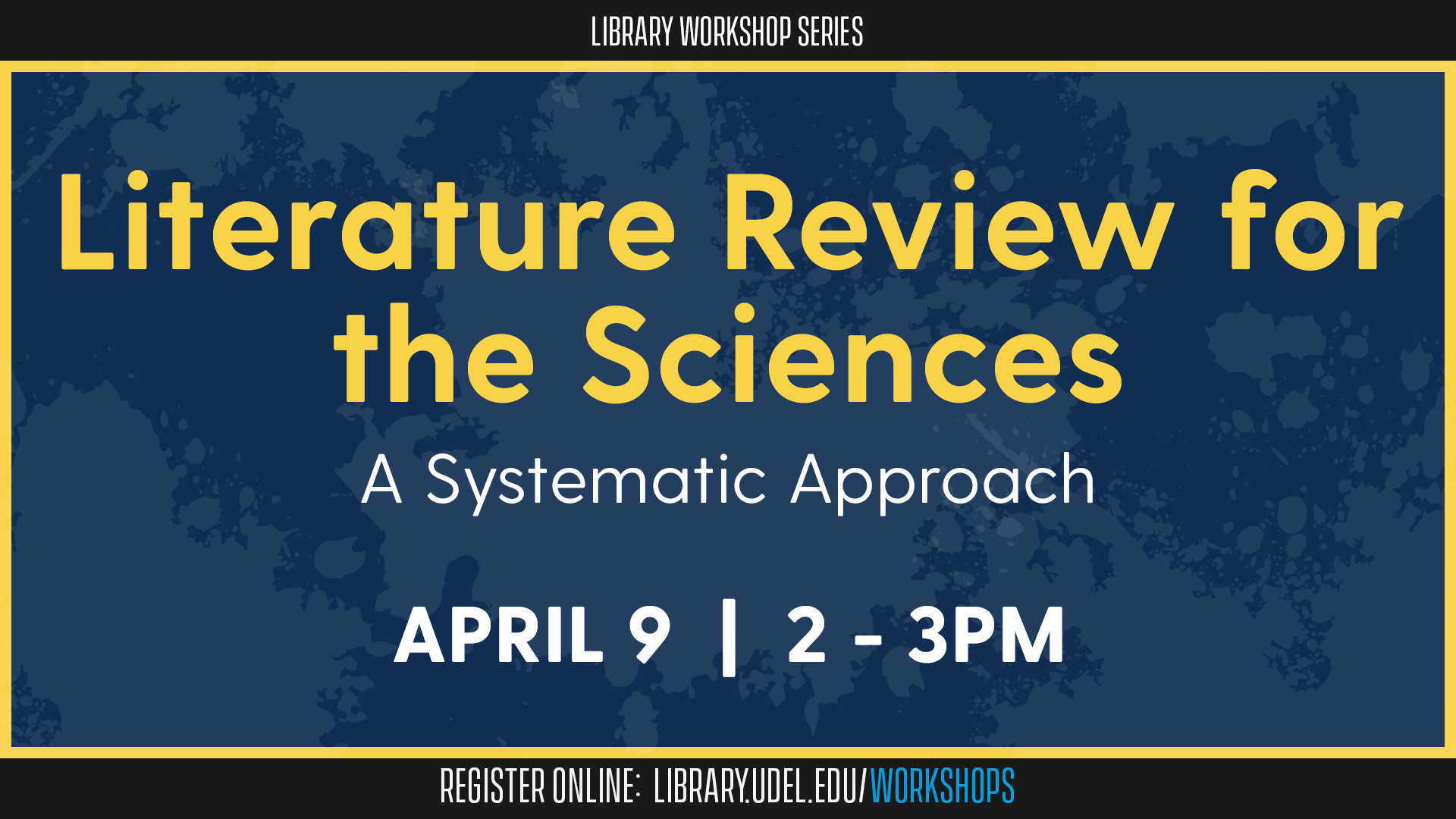 This event has ended.
About this Event
THIS EVENT HAS BEEN CANCELLED
Are you planning to conduct a literature review, but don't know where to start? Are you wondering what tools to use or where to find what you need?
Join us to walk through the research process—developing search strategies, modifying those strategies, selecting resources, utilizing systematic methodologies, and staying organized throughout the entire process.
During this workshop, explore how to conduct literature searches in a systematic manner so you can record and modify searches to keep track of findings. You will discover how to identify relevant subject databases and understand the differences between them. You will also learn how to construct and analyze search statements to find the best results for your research.
Sarah Katz, health science librarian, and Sabine Lanteri, science liaison librarian, will lead this workshop.
This workshop is open to UD students, faculty and staff. Graduate students in the sciences who are doing literature reviews as part of their thesis and dissertation research are encouraged to attend. Registration is required as seating is limited.