CANCELLED - Visualize Connections with Network Analysis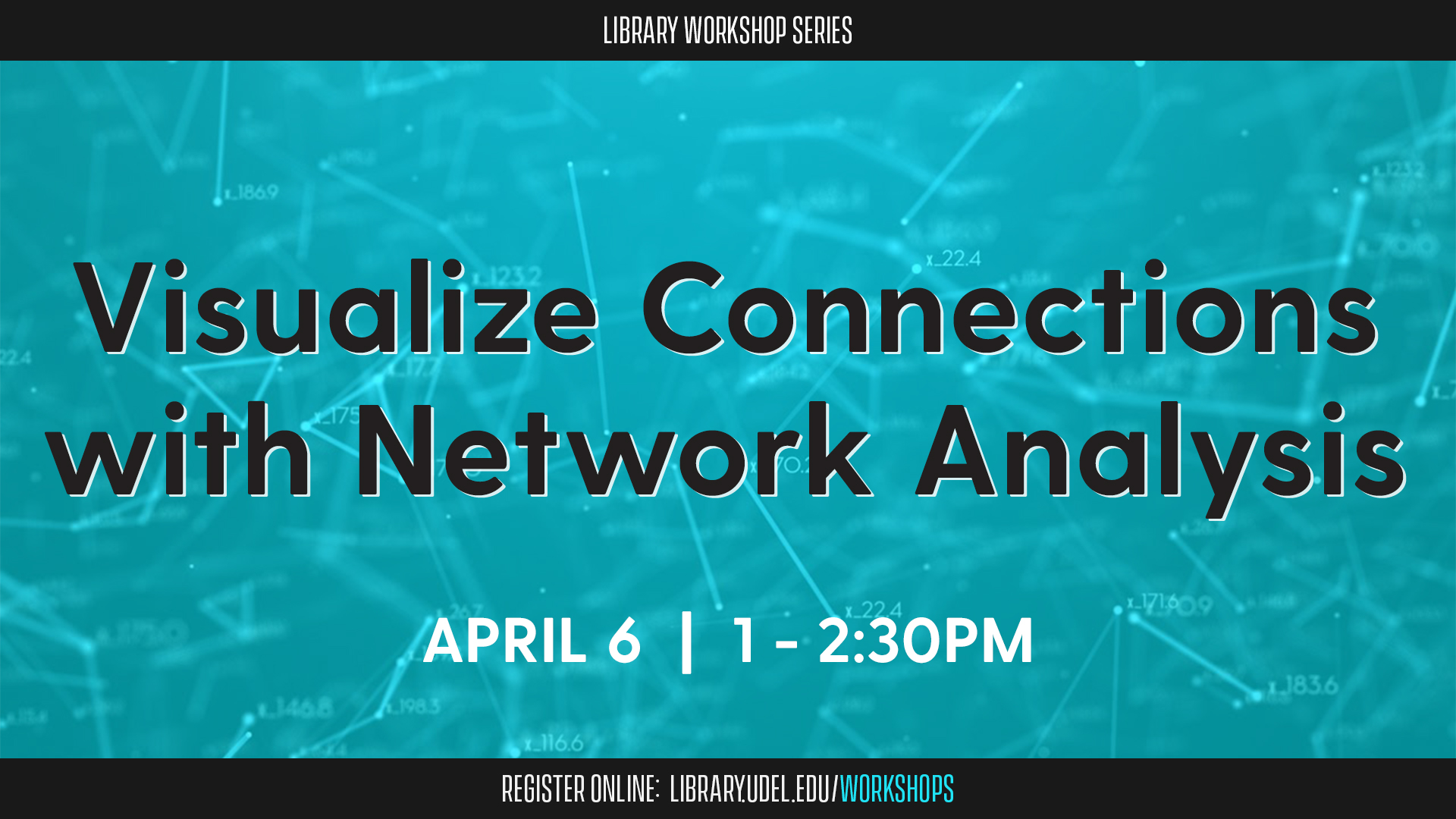 This event has ended.
University of Delaware Library, Museums and Press
About this Event
THIS WORKSHOP HAS BEEN CANCELLED
Are you interested in visualizing the relationships between different aspects of your research? Network analysis can be used to show connections between ideas, people, places and more.
During this workshop, learn the basics of network visualization. By interacting with a few freely accessible software tools, you will discover how to create your own network visualization, and when and how to use it in your research project or teaching.
Kayla Abner, digital scholarship librarian, will lead this workshop.
This workshop is open to UD students, faculty and staff. Registration is required as seating is limited.