CANCELLED - Library Carpentry: Cleaning Data with OpenRefine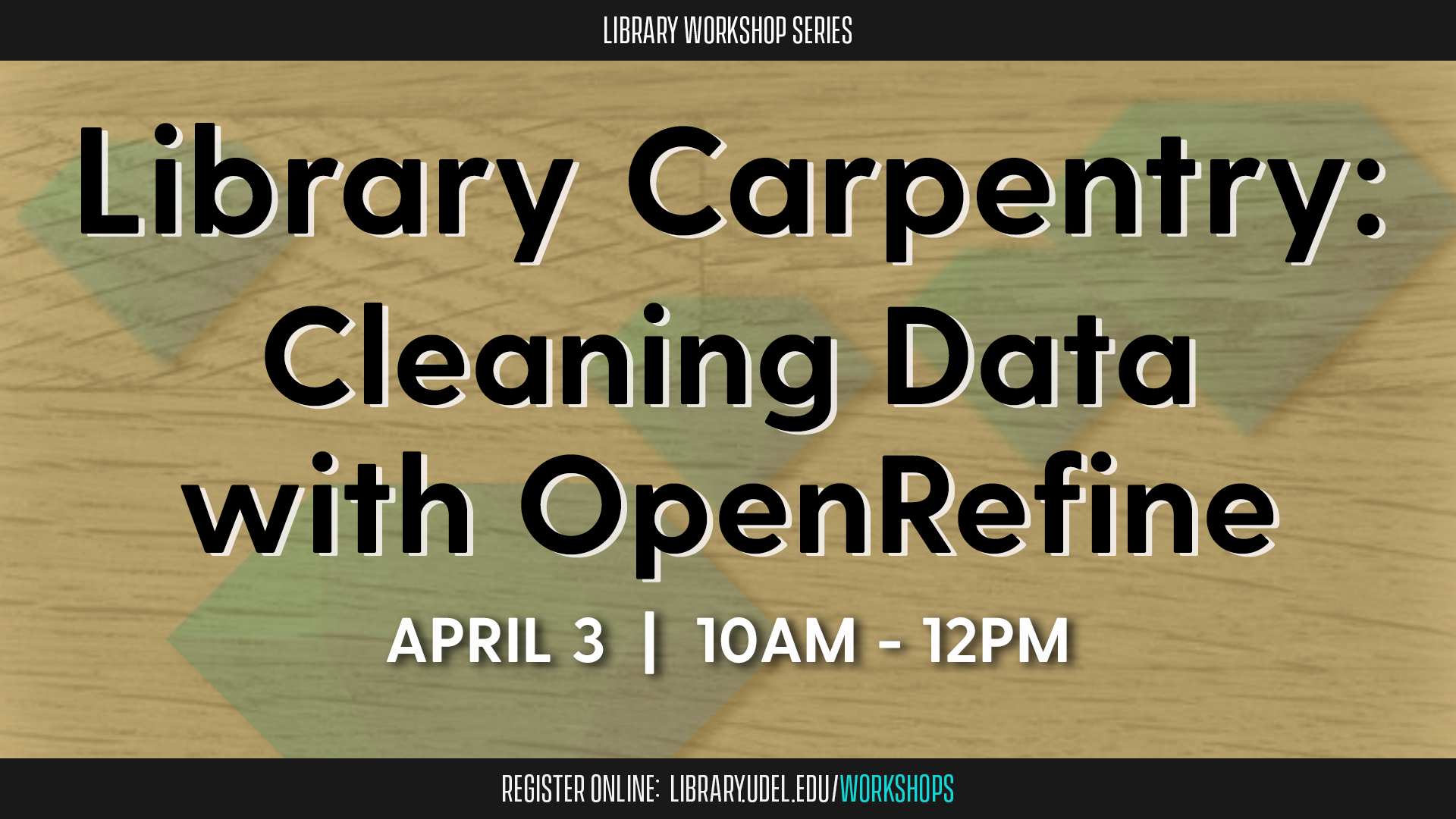 This event has ended.
About this Event
THIS WORKSHOP HAS BEEN CANCELLED
Do you work with large quantities of data in spreadsheets? Explore how you can benefit from OpenRefine, an open source desktop application for data cleanup and transformation.
During this workshop, learn how to efficiently identify errors in large datasets, and how to import and export data in and out of OpenRefine. You will also become familiar with the application's transformation features that allow you to bulk edit data.
Paige Morgan, digital publishing and copyright librarian, will lead this workshop. It is part of the Library Carpentry workshop series, an internationally developed curriculum that helps individuals with little or no prior computational experience develop data science skills.
This workshop is open to the public. Registration is required as seating is limited.