CANCELLED - Gallery Talk on Beat Visions and the Counterculture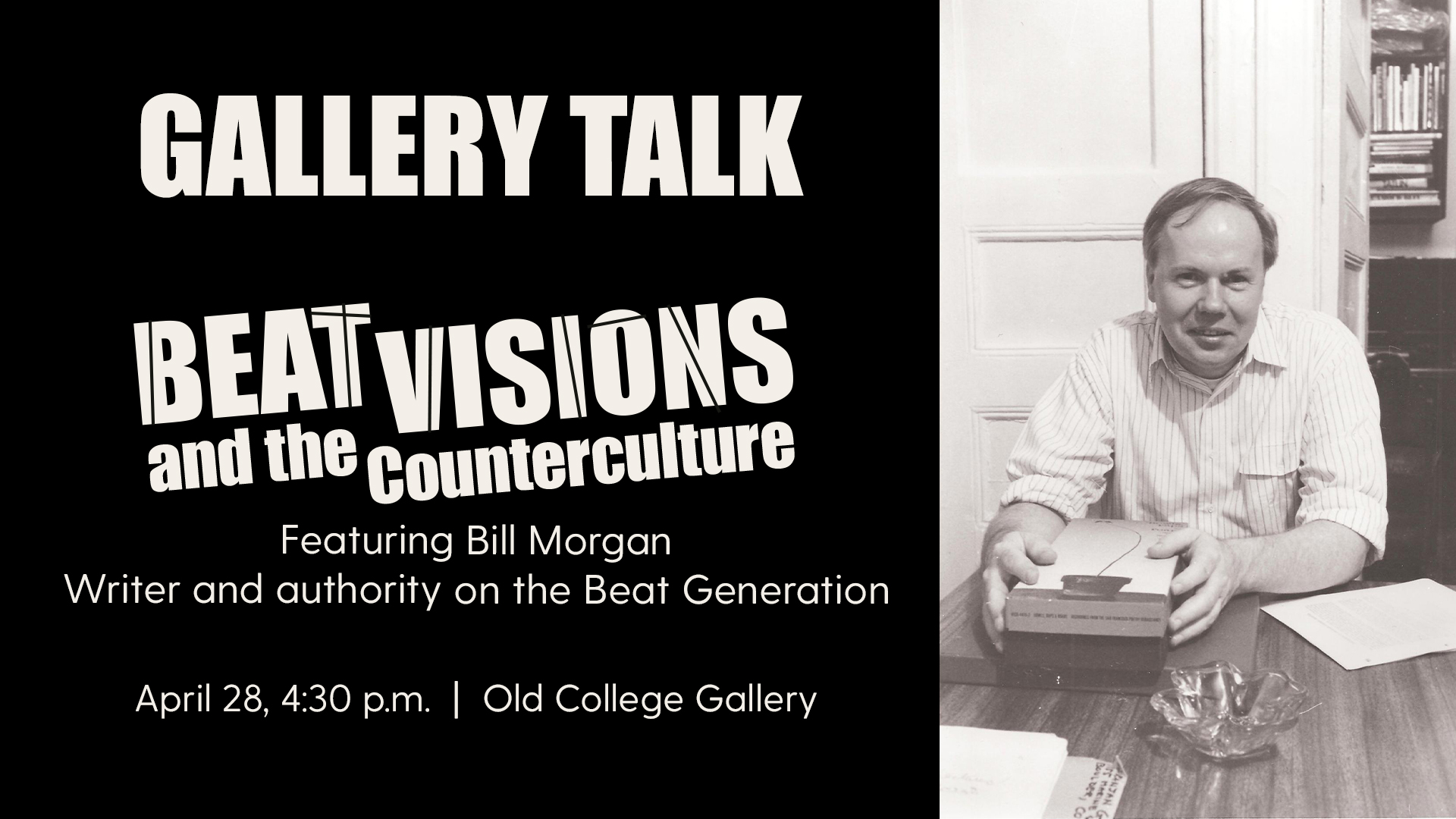 This event has ended.
University of Delaware Library, Museums and Press
About this Event
Gallery Talk
Special Collections and Museums
THIS HAS BEEN CANCELLED.
Bill Morgan, internationally recognized authority on the Beat Generation, will give a gallery talk and brief tour of the exhibition Beat Visions and the Counterculture.
Morgan has written and edited more than 40 books, including The Beats Abroad: A Worldwide Literary Tour (2016), The Typewriter is Holy: The Complete, Uncensored History of the Beat Generation (2010), and I Celebrate Myself: The Somewhat Private Life of Allen Ginsberg (2006). He has worked with and consulted on the archives of numerous 20th-century writers, and he lectures widely on the Beat Generation.
Beat Visions and the Counterculture explores the ideas and imagery of the Beat Generation and its influence on 1960s counterculture and beyond. Starting in the late 1940s and early 1950s, the Beat movement prized authenticity, spontaneity, spirituality, and, above all, experience. Although not overtly political, the Beats challenged social norms and consistently provoked authority, pushing boundaries in both their lives and their art. In their experimental writings, artworks, and other activities, the Beats sought to transcend conformist society and to attain what was frequently called a "new consciousness"—a liberated sense of self-expression, spiritual insight, and interpersonal connection that would form the basis of the youth culture of the 1960s.
The gallery will be open until 6 p.m. for this event.
Gallery Talk
Special Collections and Museums