CANCELLED - Preview of Upcoming Exhibitions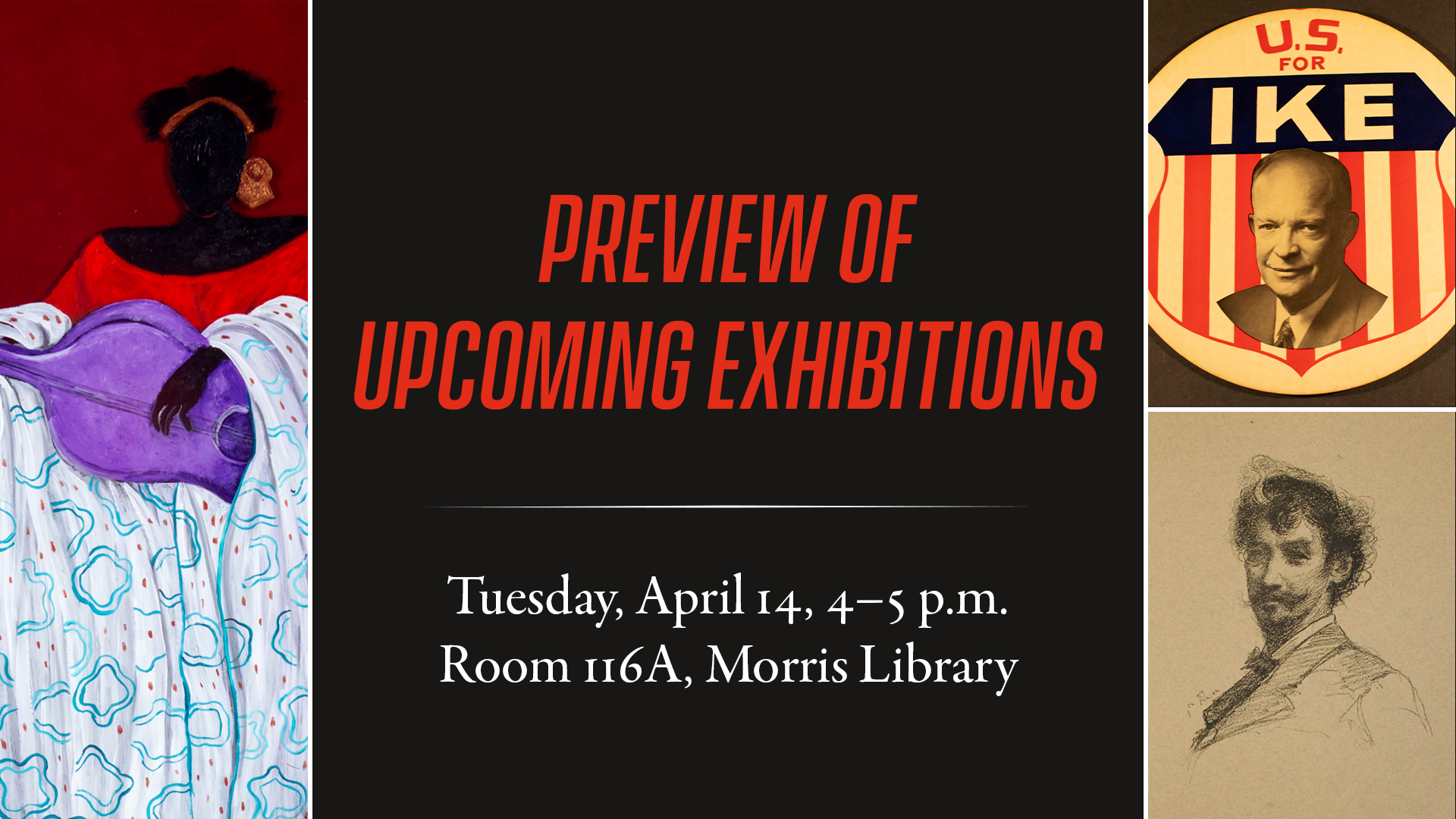 This event has ended.
About this Event
Special Collections and Museums
Join Special Collections and Museums staff to learn about and discuss our upcoming exhibitions. All are invited to view our unique materials and see what we have planned for future semesters. We encourage your thoughts and feedback as we develop these exhibitions.
Faculty members and others who teach are particularly welcome. Come and discuss how the exhibitions and our collections relate to your teaching.
Materials from a range of upcoming exhibitions will be on view. Upcoming exhibitions include:
Friends and Enemies: Whistler and His Artistic, Literary and Social Circles (Fall 2020 in the Old College Gallery)
The Art of Music, Theater and Dance (Fall 2020 in the Mechanical Hall Gallery)
The Trail to the Voting Booth: The Evolution of Political Campaigns and Ephemera (Fall 2020 in the Special Collections Gallery)
Recent Acquisitions (Spring 2021 in the Special Collections and Old College Galleries)
Special Collections and Museums