CANCELLED - Scholar in the Library Series "Getting Hyped for the Game: Teen Beliefs About Sports and Energy Drinks"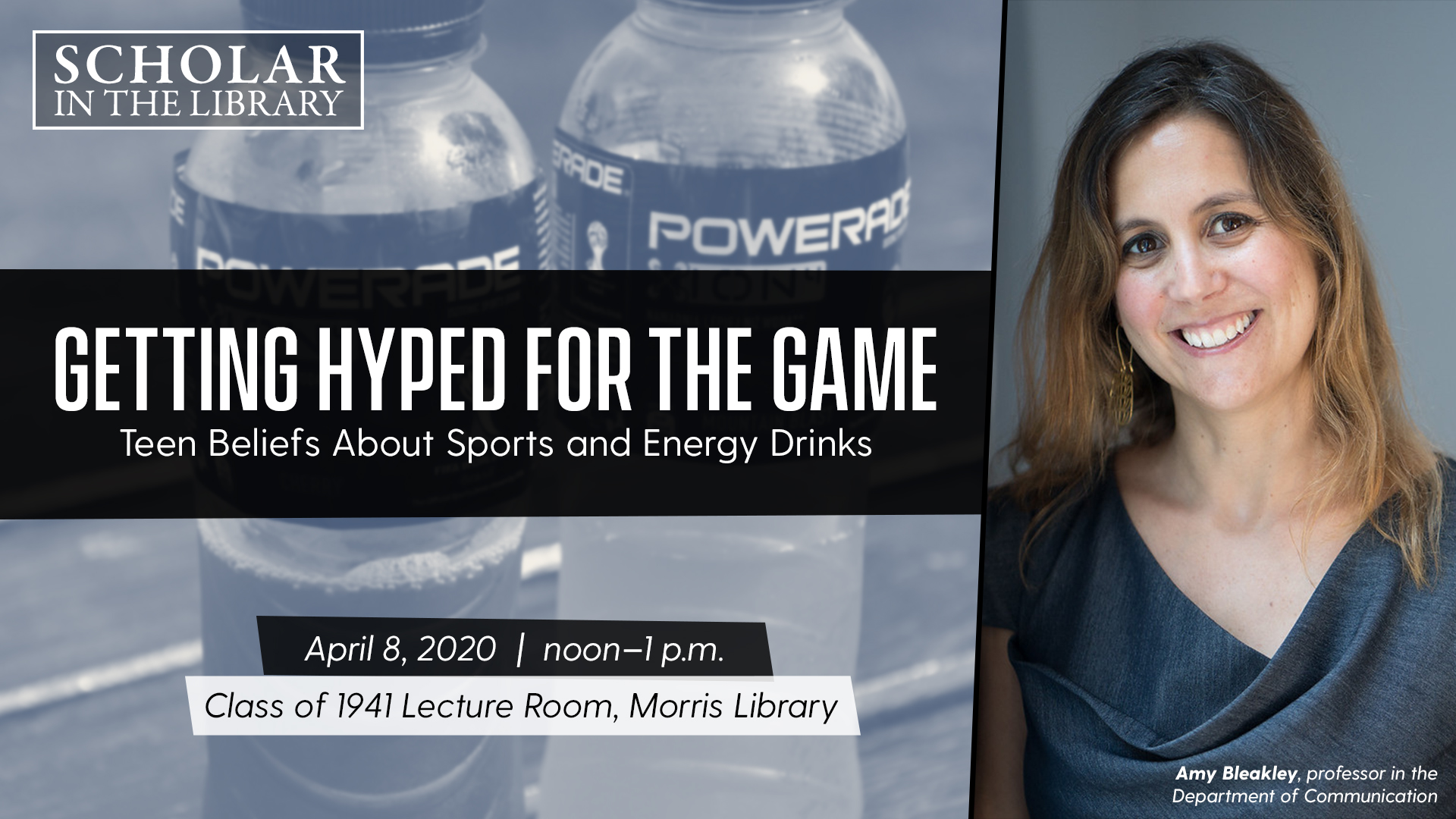 This event has ended.
University of Delaware Library, Museums and Press
About this Event
Lecture
Scholar in the Library
THIS EVENT HAS BEEN CANCELLED
Join Amy Bleakley, professor of Department of Communication, who will speak on, "Getting hyped for the game": Teen beliefs about sports and energy drinks. She is currently the Principal Investigator on an NIH R21 grant focusing on sports and energy drink consumption among adolescents and also an NIH RO1 grant on using health messaging to increase minority enrollment in brain health registries for Alzheimer clinical prevention trials. She received her Master of Public Health and PhD from Columbia University.
Sugary drink consumption is a contributing factor to child and teen obesity rates, as well as other health conditions such as diabetes and poor oral health. Sports and energy drinks are part of the problem, but what do teens think? And how does advertising for these beverages tie into consumer perceptions?
Lecture
Scholar in the Library